Welcome to Wire Master
Commercial, Residential and Industrial Electrician Services
RESIDENTIAL SERVICES
Wire Master can assist with any type of residential renovation whether you
are building an extension to your home, renovating your basement, kitchen
or bathroom, or installing pot lights in your condo.

Services that we offer include:

COMMERCIAL SERVICES
Wire Master can help you keep your commercial electrical running smoothly,
so that you don't have to worry about your business being interrupted.

INDUSTRIAL SERVICES
Wire Master can help you keep your commercial electrical running smoothly,
so that you don't have to worry about your business interrupted.

INSTALLATION OF CHARGING

STATION
At your Business or Home It's a great way for your business to: – Attract new customers
– Add value to your current one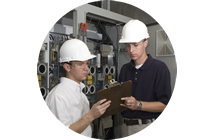 EXPERIENCE
Decades of combined experience.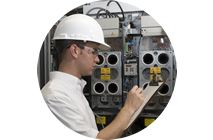 QUALITY
We pay attention to the details.
COMMITMENT
We want to exceed your expectations!
24/7 EMERGENCY SERVICE
We have a 24-hour emergency technician!
Trusted Commercial, Residential and Industrial Electricians from Wire Master for All Your Electrical Needs
Electrical issues in your home or your business are always best left to the experts. For over 20 years, Wire Master has been providing unparalleled electrical solutions to homeowners and businesses in Toronto, Markham, Scarborough, and North York, Ontario. No job is too small or too big for our experienced and professional electricians!
Residential Services
Wire Master can assist you with any type of residential renovation you have in mind, whether you are looking to build an extension to your home, renovate a part of it or just install new pot lights in your condo. No matter what projects you have in mind, our residential electricians can take care of it for you so that you can simply relax and know that you are in good hands.
Commercial Services
A commercial electrician must ensure that the electrical systems in your property are always running efficiently and smoothly. With our electricians here at Wire Master, you can rest assured that your business will never suffer from an unnecessary power interruption.
Industrial Services
Power outages can cause problems for your industrial and manufacturing plans. Work with a Wire Master electrician to make sure that such electrical issues don't take place. With our help, you won't have to worry about any lost production hours.
Installation of Charging Stations
With more and more people driving electric cars, having an efficient charging station is a great way to attract new clients to your business while adding value to your current customer portfolio. Installing a charging station requires an experienced electrician or it could be very hazardous. Leave this job to our experienced and well trained electricians.
WHY OUR CUSTOMERS CHOOSE US
We are Your Home Electricians
We are a team of licensed and highly professional residential electricians who offer various electrical services, whether it be ceiling fan installations or replacing your aluminum wiring. Worried about your system? Don't worry, we can readily check the wiring system in your home.
We have years of experience in doing what we do
We are a Toronto-based electrical company with over 20 years of experience working on residential, commercial and industrial projects. We have completed many electrical wiring repairs projects to keep homes and properties around the GTA safe.
Straightforward pricing with no extra fees
Our pricing has always been upfront. We won't charge you with any extra fees on top of the Straight Forward Pricing system that we use to quote your requirements. You can count on us to do the job right and on budget!
You will rest easy
We do everything right the first time
Are fully insured through WSIB
Carry two million dollars liability insurance
We are licensed electrical contractors
All permits and inspection from the Electrical safety authority ESA
We promise to always value your time
At Wire Master, we believe in making lives easier for all our customers. That's exactly why we make it a point to schedule appointments at a time most convenient for you. Not only that, we always show up on time, too.
What's more, our Toronto electricians will always arrive stocked and ready for any electrical work you may require at your home. That means no matter what the issue is, we can get all the work done right the first time!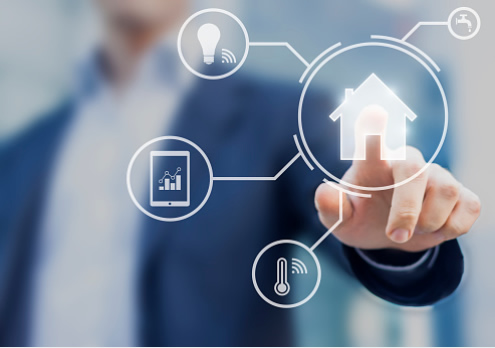 Talk to Us!
At Wire Master, our team of trained and friendly electricians are readily available to handle all of your concerns and inquiries. Making your project run smoothly is our top priority! If you have any questions or concerns, don't hesitate to contact us today and speak to one of our friendly customer support team members!